Thai buyer purchased automatic packing machines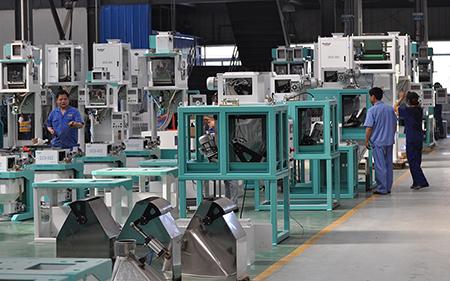 Customer background
As one of the top three rice mills in the world, Tanasan rice mill can produce 12000 tons rice per day and has complete rice processing lines, which gives it the largest rice export volume in Thailand and the largest output in the world.
Customer questions
The most difficult problem for Tanasan rice mill is a staff problem. In Tanasan rice mill, all workshops have realized unmanned management and operation, except the packing workshop. So Tanasan rice mill wanted to purchase automatic packing machines to reduce the labor cost.
Solutions
Considering that our automatic packing machine has good reputation in rice mills and has been used in more than three hundreds rice mills. After dispatching more than twenty factory directors and technical chiefs from five mills to visit our company, Tanasan Company decided to purchase our automatic packing machine. The machine help them to realize unmanned weighing and packing. What's more, our machine can use the internet to transmit packing data to the headquarters, which can help customers and managers know about real-time data timely and is beneficial for scientific management. The Tanasan rice mill says they will purchase more automatic packing machines from our company in the future.