Polish buyer purchased color sorters and separators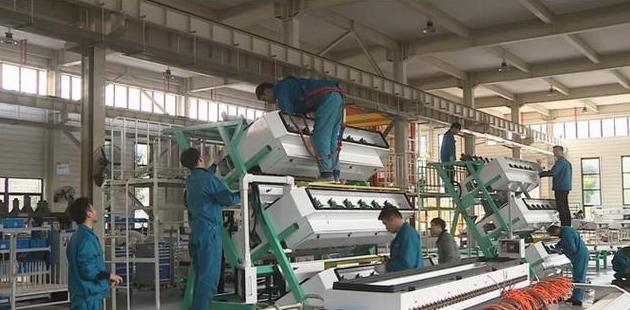 Customer's questions
Laurence SP. Z.O.O is a large-scale Polish plastic recycling plant. Because plastic processing also needs a color and material sorting process, they purchased two CF series color sorting machines and one material sorting machine from a local machine agent.
With the enlargement of scale, they needed to purchase new machines to meet the needs of growing production. But the local agent's offer was high and it was difficult to find an agent with a high price performance ratio.
Cooperation
By accident, Laurence SP. Z.O.O got in touch with our company and purchased an LI series material sorting machine at a price of 70% the local agent's price. In July 2017, we successfully accomplished machine delivery, machine adjustment, accessory support and other works. Due to trust and our professional service, the polish customer was pleased with our first cooperation and purchased two STH series color sorting machines again.
Solve problems
During machine adjustment, there was a problem. The three sorting machines which Laurence SP. Z.O.O had bought from local machine agent, were locked by the machine supplier due to use permission problems.
Sifly Agro's staff members fast communicated with machine supplier and known about that though Laurence SP. Z.O.O pay in full to purchase the three machines, local agent purchased machines from Chinese supplier by installment, and local agents refused to pay balance payment due to trade dispute. So a Chinese machine supplier locked the three machines.
Considering the customers' interest, thanks to our good reputation and relationship of supplier, we paid a deposit which will be returned once agent paid the balance payment and got the unlock code. At last, we gave Laurence SP.Z.O.O the unlock code and earned the customer's trust and gratitude which is beneficial for later cooperation.
The interest of customers is our eternal pursuit.