Pakistan buyer purchased our rice production lines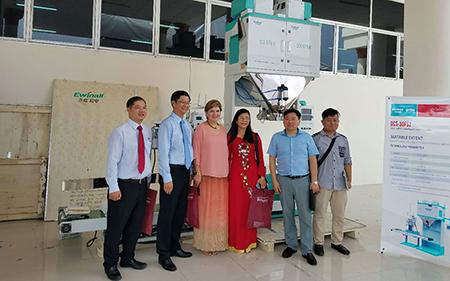 Customer background
Garibsons Group is the largest rice mill in Pakistan and has 23 rice production lines. The mill has machines purchased from Buhler Group and Satake from before 2015. In early 2015, Garibsons Group started to purchase Chinese machines from our company and has been pleased with our products.
First communication
In the end of 2015, Garibsons Group planned to purchase a rice production line with 10 tons of daily output. We gave a price estimate and invited the Group's director to China to take part in an investigation. Afterwards, the director was pleased with our products and very much trusted our company.
Second communication
In 2016, we discussed the design and scheme of the line with Garibsons Group several times and came up with a scheme after field investigation. Then we again discussed the scheme and its advantages and disadvantages with our customer. At last we decided the final scheme and dispatch installers to finish the installation and adjustment of the production line within two months. Besides, we will dispatch staff members to inspect the line two or three times every year to ensure the operation of the line.
Our cooperation
Up to now, Garibsons Group has purchased four rice production lines and some machines from our company. We have earned a good cooperation with Garibsons Group.