American buyer purchased rice color sorter machines
Theme: Sifly agro can work out reasonable and efficient visiting arrangement for our customers.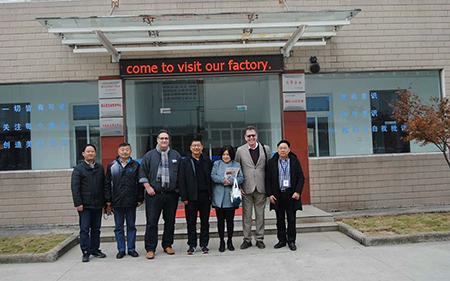 La Celestina S.R.L is a medium-scale rice mill locaded in Santa Fe City. Mr. Mario Rondina, the mill director, is a genial and helpful man and his good reputation was confirmed when we examined his steadily operating mill.
In early 2012, Mr. Mario firstly purchased a SMY-R series color sorter from Sifly Agro. From the cooperation, Mr. Mario realized the prospect of Chinese grain processing machines. In early 2013, he planned to spend ten days visiting Chinese factories and learning about the Chinese grain processing industry. Thanks to our familiarity with grain processing industry and good relationship with many great manufacturers, we successfully helped Mr. Mario visit ten machine suppliers distributed over six provinces and negotiate with factory directors within six days.
The journey was about 4000 miles. In the daytime, Mr. Mario took part in some commercial activities and met with supplier representatives. At night, we took a high speed train to the next destination and sometimes we also visited some famous rice mills to learn about the process and machine effects. The reasonable and efficient arrangement of journey was great for Mr. Mario and his company.
Mr. Mario learned about some useful information about Chinese rice processing machine manufacturers from our efficient journey arrangement and purchased several rice processing machines again after selecting and searching factories one by one.